Four Ways To Prioritize Your Law Firm's Finances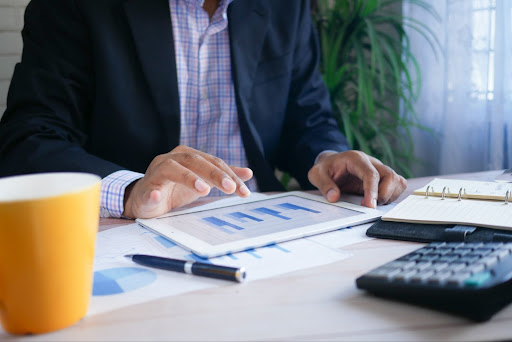 Maintaining financial stability is essential for the success of any law firm. In fact, getting your finances in order should be considered a priority before the year's end – especially as many firms are still dealing with "financial challenges after drops in demand and productivity in the first six months of 2023." 
In this article, we'll outline four ways in which you can better your financial standing, giving you the best chances of success in 2024.
Goal setting.
Many business goals have nothing to do with finances. For example, you may aim to obtain (or retain) a specific number of clients or to expand your firm. However, setting clear goals can help pave the way for improved financial management and, by extension, increased business success.
Set SMART goals.
We don't always reach our goals. However, this could often be attributed to poor goal-setting behaviors instead of them being completely unobtainable or unrealistic. You can remedy this, however, by setting SMART financial goals. SMART goals are: 
Specific 

Measurable

Attainable 

Realistic

Time-bound
In short, SMART goals provide you with a simple yet effective framework to follow – which makes it easier to reach your targets in a timely fashion. 
Set long and short-term goals. 
While you should set long-term goals relating to annual turnover, setting smaller financial goals can also prove to be useful. This is because they often feel more obtainable, which means it's easier for your team to remain focused on the task at hand. As they reach these targets more consistently, it can also work wonders when it comes to employee motivation. 
Beyond this, failing to meet your short-term financial goals will also allow you to make necessary changes that keep you on track for annual targets before it's too late. For example, it could highlight mistakes you may be making when it comes to sending out invoices or collecting payments. 
Review & educate yourself on cash flows.
Aiming to improve your law firm's cash flow can also ensure your firm remains financially healthy. Fortunately, there are many ways in which you can achieve this goal, such as: 
Diversifying your payment options (Digital, bank transfer, check, etc.) 

Incentivizing early payments 

Offering discounts to recurring clients 

Cutting back on your expenses

and overheads 
Delegate and outsource. 
If you're struggling to gain control over your finances, it may be worth delegating these tasks to someone with a background and finances and accounting. If there's nobody within your team to take on this position, consider outsourcing instead. This way, you can gain access to the financial support and guidance you need without incurring too many additional expenses (salary, bonuses, etc). 
At FinOp Group, we have years of experience in the world of legal accounting and are eager to assist your firm moving forward. Whether you need help with payroll management, bookkeeping, or tax planning, get in touch today.