FinOp Group's Story
FinOp Group was founded by Greg Critchfield, CPA, CGMA. Greg took his expertise and experience as a former CEO/CFO of a successful law firm to create his vision of becoming a Business Performance Management Firm (BPMF) to the Legal Industry. The methodologies we use are all designed to drive higher levels of productivity and profitability in addition to enhancing communication, collaboration, and alignment among all levels within an organization.
Providing insight into our client's financial situation guides them on the road to success. FinOp Group is not just a law firm accounting, tax, and CEO/CFO consulting firm. What sets us apart from other firms is how the clients of FinOp Group receive "Analytics-as-a-Service" which provides them with superior financial and operational information in real-time to support executive-level decision making. The reliable back-office processes we customize for our clients offer greater operational control while reducing the time executives spend managing their finances, caseloads, employees, etc. Our unique way of combining massive amounts of data and condensing it into very detailed, easy-to-read, real-time, fully customized visual dashboards is where we excel and provide the most value to our clients. 
We put digital technology, consulting, accounting, and analytics to work to provide law firm bookkeeping, law firm payroll, law firm tax planning, and many more accounting solutions.
Interested in Learning M
ore?
Meet Our Team Of Law Firm Accounting Experts
FinOp Group was founded by a former CEO/CFO of a successful Personal Injury Law firm in Denver, Colorado. Greg is an active CPA (Certified Public Accountant) and CGMA (Chartered Global Management Accountant) with over 15 years of progressive financial and operational experience within the Professional Services industry.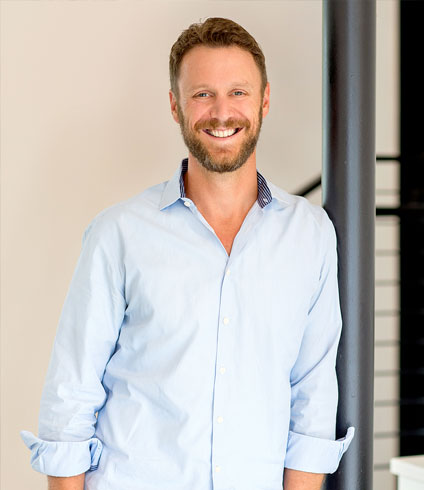 Greg Critchfield, CPA, CGMA
FOUNDER/OWNER
As the Founder of FinOp Group and one of the nation's top legal growth experts, Greg partners with leading law firms across the country to support and transform their business and financial operations and deliver profitable, scalable growth into the future.
Alongside FinOp's team of skilled CPAs, Greg leverages his decades of financial and operational expertise to guide clients to better business decision-making, proactive tax planning, and executive-level accounting management. He is deeply focused on helping his clients elevate their firm from a practice to a business so that they can get back to what they do best – practicing law. By fusing smart KPI dashboards with C-suite financial advisory, his clients can now make high-level decisions that can target profitable clients and services, bulletproof their budget, and improve cash flow and ROI.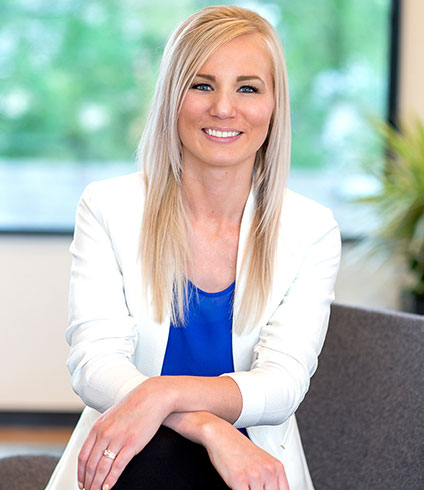 Desirae Pezzulo, CPA
ACCOUNTING MANAGER
Desirae has many years of experience in both the public and private sectors in varying roles of responsibility. Prior to joining FinOp Group, she worked for a large regional public accounting firm in Denver as well as in the construction, personal finance and recreation/entertainment industries. Desirae originally joined FinOp Group in June 2015 as a part time contractor and took on the role of full time Accounting Manager in April 2018. Desirae is an actively licensed Certified Public Accountant in the state of Colorado as well as a Quickbooks Certified ProAdvisor. She holds a Bachelor of Science degree in Accounting from Metropolitan State University of Denver and is a member of the Colorado Society of CPAs and the American Institute of Certified Public Accountants.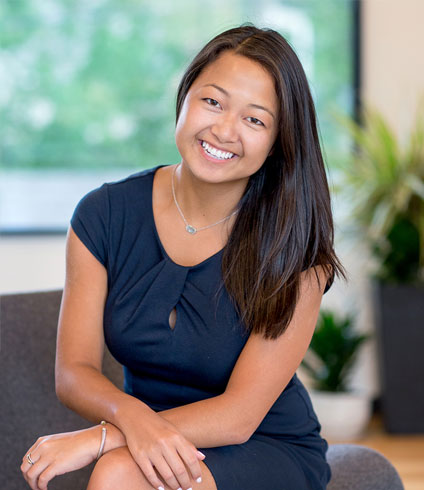 Jordyn Michaud, CPA
Holds her BS in Accounting and a Master of Accountancy from the University of Denver. Jordyn spent time in Big 4 public accounting working on a variety of professional services clients. She holds an active CPA license in Colorado.
Mike Konrad
Mike is a power house when it comes to finding innovative and cost-effective solutions to help drive higher levels of productivity and profitability. He holds a degree in Economics from CU Boulder and is highly motivated, analytical and an organized business minded individual that brings a wealth of knowledge to our team. His talent for analyzing operational problems, developing and simplifying procedures makes him a proven leader and tremendous asset to both our organization and our clients.
FinOp Group at Work
We Provide Bookkeeping & Administrative Management Services to Law Firms of all sizes.
Why Choose FinOp Group For
Your Law Firm's Accounting Needs?
Full-Service
Law Firm
Accounting Services
As a client of FinOp Group, you literally have a CFO at your fingertips.  It is like hiring on a CFO at 1/3 of the cost.  Our experienced team of law firm accounting professionals will take on the management and reporting of your accounting department.  Our clients are provided with fully actionable financial reporting that allows you as management to make better more effective financial/operational decisions for your company.  Our goal is to take the financial management piece of running your company off of your hands so that you can concentrate on doing what you do best, specifically generating revenue and acquiring new clients/customers.
Law Firm
Accounting
Expertise
Our law firm accounting team at FinOp Group has an intricate understanding of how law firms often require specialized help in finance as they go through different stages of growth. FinOp Group consistently helps our clients evolve and optimize their financial operations in the face of changing needs as they grow.
Confidentiality
With Your Firm's
Financial Info
FinOp Group takes our client's confidentiality very seriously right from the onset.  The importance of confidentiality is taught and revisited often within our Firm.  Our client's financial and operational data, performance, metrics, etc. are managed under the strictest of confidence and are never shared with anyone outside of the client/FinOp relationship.  Any concerns regarding your company's privacy is easily mitigated by a nondisclosure agreement that we will sign before starting any engagement.  All of this being said with regards to confidentiality, because of the mix and extent of our client base, FinOp Group is able to help your company appropriately benchmark your performance in a very accurate and useful manner.
Contact FinOp Group's Law
Firm Accounting Experts Today