Top 10 Ways to Get Your Business Prepared for Economic Downturn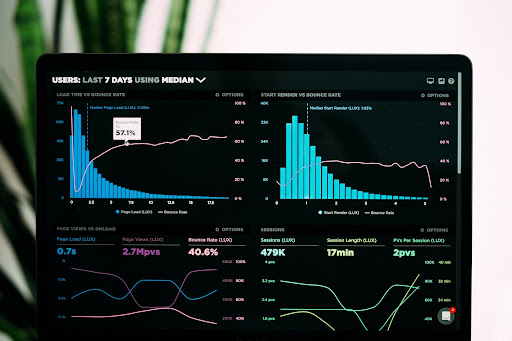 According to a recent study, "The U.S. has a 40% chance of entering a recession in 2023", which is hardly surprising considering we are already facing an economic downturn following the COVID-19 pandemic. As such, it's important that you begin to consider what this could mean for your Law Firm in the coming months or years. 
Historically, some industries fare better than others during periods of recession or economic downturn. Some subsections of the legal field thrive during these periods, especially those that focus on foreclosures and bankruptcy. Others, however, notice a downward spiral in revenue as clients simply cannot afford their services. 
As a result, it's vital that you begin to put plans in place today so that your business is prepared for the economic downturn, giving you the longevity you deserve. 
With that in mind, here are ten ways you can get your business prepared for an economic downturn! 
Start running your firm as a business. 
When you begin to run your firm as a business, you can utilize the same advanced metrics, processes, and operational efficiencies as the country's most successful corporations. This means you can look to the work they have carried out previously that has rendered them recession-proof, and seek to implement these changes into your own practices. 
Set up (and manage) good accounting foundations. 
Good accounting foundations are not only a necessity during periods of economic downturn; they're instrumental to your firm's success as a whole. This is because solid accounting foundations mean that you can always rely on the financial information that is being presented to you – as opposed to relying on your bank balance. This will enable you to make changes that protect your firm during periods of financial instability. 
As a result, now is the time to determine which accounting systems will benefit your firm the most. This decision should be based upon the issues you struggle with the most, from account reconciling to payroll. 
Combat Employee Turnover. 
High-employee turnover (or poor retention) is never ideal; but could quickly become irksome during periods of economic downturn. After all, until you find a suitable replacement, the rest of your team must carry the slack caused by the previous employee's departure. This reduces operational efficiency and productivity. Whatsmore, the hiring process is expensive. In fact, "some studies predict that every time a business replaces a salaried employee, it costs 6 to 9 months' salary on average". 
Again, opting to run your firm like a business has proven instrumental in improving employee turnover. This is because the management of your talent becomes much easier and metric-focused. Employees are doing the jobs they do best and know exactly what is expected of them, reducing stress and burnout. 
Objectively determine a profitable course of action, based on data and metrics. 
In order to survive a recession, it is simply not enough to have data to hand. You have to know how to use this data to your advantage. This will enable you to chart a profitable direction for your law firm. To achieve this goal, you may want to look over previous data, asking yourself the following questions: 
What marketing is actually working when you look at ROI?

Which attorneys are actually turning a profit for your firm? 

Where are you spending too much on operating expenses? 
Analysing data gives you insight as to where your business is heading financially and operationally for the year ahead, allowing you to make necessary changes.
Install and maintain policies, procedures and processes. 
Any repeatable process that currently exists at your firm should have a well-thought-out, fully documented process. Something that can be accessed by all and clear enough for anyone in the law firm to understand. This can help you regardless of your financial situation but is instrumental during difficult financial times, due to the fact that it keeps things running smoothly. It leaves no room for costly operational or procedural errors.
Hire (or outsource) a CFO. 
It may seem counter-intuitive, in an article discussing saving and managing money, to talk about spending even more money. However, the truth is, hiring a CFO can prove to be a lifeline for your business. This is because they're able to analyze all of your important financial data and put together a plan that will keep your business afloat.
Right now, all business owners (or accounting professionals), should be seeking to "Create a rolling cash flow forecast for the next quarter to guide the management team and serve as an early warning tool that alerts them to variances." By improving cash flow, you are taking care of your firm's financial health when it matters most. This could reduce worry during turbulent periods, while eliminating your need to take out loans. 
Be prepared to make cuts. 
Cost-cutting is a common strategic strategy applied by businesses to weather the storm of an economic downturn. After all, it's a simple yet highly effective way to improve your financial health. However, it goes without saying that you should ensure you make cuts in the right areas. Terminating employee contracts could land you in trouble further down the line, when client demand increases once again. 
Conversely, considering operating entirely remotely could help you save money, as, "according to Global WorkplaceAnalytics, almost 6 out of 10 employers identify cost savings as a major benefit of telecommuting." 
Seek help when necessary. 
Seeking help for your business can seem difficult, especially if you don't want to admit that you're dealing with a large-scale issue or financial difficulties. However, knowing when it's time to reach out and consider your options is essential to surviving. Furthermore, seeking assistance will not delegitimize your business, practices, or standing within the legal field, especially when you consider that Dozens of Big Law Firms Received Millions in PPP Loan Funds during the pandemic. 
Take a proactive approach. 
When working within the legal field, you cannot afford to take your foot off the pedal. Doing so makes room for your competitors to succeed in your place. As a result, you should always take a proactive approach to running your firm, ensuring that you respond quickly when an issue arises.