Top Tips To Take The Stress Out Of Succession Planning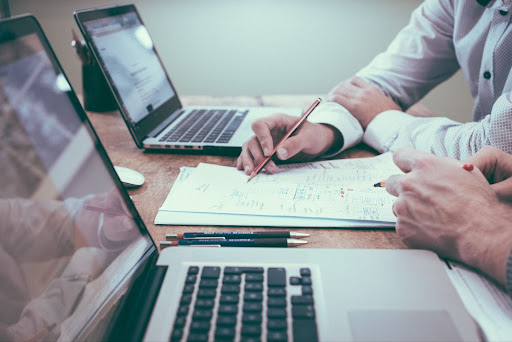 Last year, we shared some useful tips for law firm owners looking to develop a succession plan. However, it is essential to update a succession plan regularly, even if senior partners or owners are not yet approaching retirement age, to ensure it is as accurate and effective as possible.
After all, determining what happens to your firm when you're no longer around can be stress-inducing. You've put a lot of time and hard work into building a successful company, and handing over the reins to somebody else is no easy task. 
However, with a proper succession plan, you can rest easy knowing that your firm is in good hands.
When should I develop a succession plan for my firm? 
Right now.
No, really. While you may not be thinking about retirement yet (and various studies show that legal professionals tend to work longer than most), the sooner you put together a succession plan, the better. This is because it will give you time to finalize the plan, ensuring every last detail is accounted for and memorialized. 
It also means that whoever steps in to fill your shoes has time to prepare for this role. After all, transitioning into a leadership position is always challenging. 
Finally, having a succession plan in place means you're prepared for all eventualities, including unexpected illnesses, should you or a senior partner must retire earlier than expected.
Top tips to take the stress out of succession planning
Find the ideal successor. 
Unless you have decided to sell your company or merge with another law firm, you must choose a successor. This is likely the most stressful aspect of succession planning, as it can be hard to know whether or not you are making the decision. 
However, you can make this easier by approaching the decision like you would when hiring a new staff member. You should encourage those willing to step into the role to submit an application that outlines their suitability for the role. This way, you aren't acting entirely upon a 'hunch' or pre-established relationships but are instead assessing whether their skills and capabilities fit the bill. 
Furthermore, the sooner you've selected a successor, the sooner you can begin to provide them with relevant training, guidance, and mentorship. This way, when you do hand over the reins, they're ready to take on the role and the challenges that may come with it. 
Successors should also be pre-selected for those with more senior positions within your firm who are also nearing retirement. 
Put together a checklist. 
Putting together a 'succession plan checklist' can help to combat stress during this time, as it provides you with a simple framework to follow when creating your succession plan. This allows for no stones to be left unturned, and you won't forget important tasks or information that can arise from poor planning. According to Clio, your succession plan checklist should include the following: 
Client information (Case details, contact information, etc.) 

Vendor & insurance information 

Your personal logins and passwords, and other information relating to

data protection

.

Financial reports, plans, and data.
Get your finances in order.
Another way you can take some of the stress out of succession planning ahead of time is by ensuring your firm's finances are well-managed. This can help to facilitate a smooth transition, ensuring that whoever takes over from the retiree isn't left with a backlog of financial tasks to handle during their first quarter. 
If you're struggling to get your firm's finances in order, we're here to help. We offer law firms a range of financial support services, including tax planning, bookkeeping, and budgeting. Get in touch today to find out more!