How To Develop A Succession Plan For Your Firm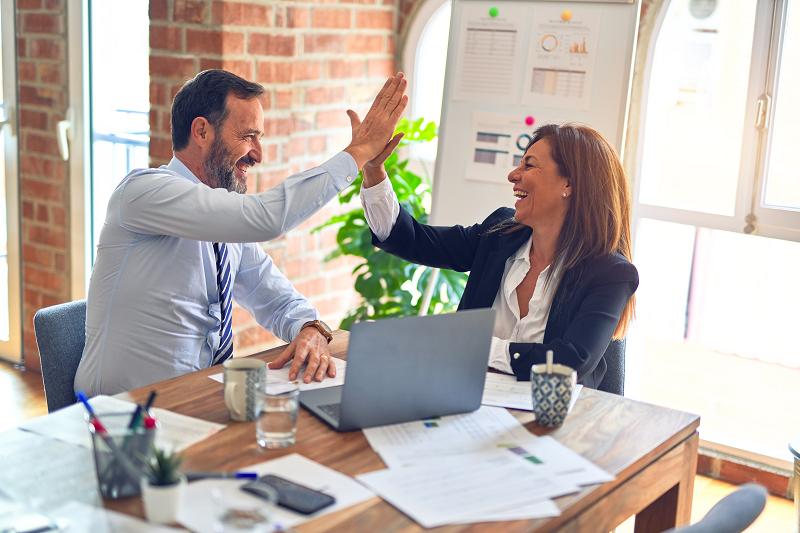 With the new year quickly approaching, it's only normal to begin thinking about your firm's future. After all, this is the time of year when we are most reflective or begin making decisions for the coming months.
While you may already have specific plans for your firm, such as an upgraded marketing strategy or talent acquisition program, you may also want to work on your succession plan. 
What is a succession plan? 
Succession planning "is a process of developing talent to replace executive, leadership or other key employees when in the future." In short, it's a process where you can safeguard your business by ensuring new talent is ready and available to take on roles left behind by retiring partners or critical team members. 
If unprepared, these departures can wreak havoc for your firm. For example, they can: 
Create significant staffing gaps, leaving remaining staff overworked and overburdened. 

Damage your relationships with your clients, who had forged a strong relationship with the departing lawyer(s).

Create a toxic working environment as junior-level employees compete to take on new roles. 

Impact your

firm's finances.
Why is Succession Planning important?
As discussed above, a lack of succession planning leaves your firm vulnerable in more ways than one. 
However, succession planning is an emergent issue in 2023, as many lawyers are on the cusp of retirement. For example, a recent study found that "nearly 13% of all lawyers – that's 1 in 8 – are 65 or older." 
Succession plans can also prove useful when younger employees leave a firm – especially when you consider the fact that "more than half of young lawyers are likely to consider leaving their current jobs within the next five years." 
Top Tips For Developing A Stellar Succession Plan 
Consider what you will lose. 
The most crucial factor to consider when developing your succession plan is what you lose when a staff member retires. This varies on a case-to-case basis but could include: 
Long-standing attorney-client relationships.

Many clients like to work with the same lawyer each time they need legal support because they know they are reliable and trustworthy. 

Expertise/prestige.

Lawyers or paralegals with strong-track records, and awards, are assets to firms. 

Your Best Seller.

While managing a law firm is a team effort, some staff members bring in more money than others – this could cause a profit drop. 

Strong leaders & confidence.

Many retirees will hold positions of power and seniority within your firm. Their absence will therefore impact the entire team.
Once you've identified the risks at play, it's time to take steps to reduce their impact. 
Long-Standing Attorney-Client Relationships.
As described by Thompson Reuters, "the nature of an attorney's work makes an almost emotional connection to cases, clients, and firms nearly inevitable." As a result, it's hardly surprising that firms without proper transition plans in place tend to lose the departing partner's clients, too. 
However, you can work to remedy this by: 
Consider setting up a mentorship program where junior staff members learn directly from more senior lawyers/paralegals. 

Introduce clients to the lawyers taking on the retiring partners' caseload ahead of time so that they can familiarize themselves with each other. 

Provide younger staff opportunities to develop their skills and resume, as this will make them a greater asset to your firm – and potential clients. 
Expertise/Prestige. 
A loss of expertise can drastically impact your law firm, as it can cause you to lose your competitive edge. Once again, this can make it more difficult for you to retain clients. 
However, you can work to remedy this by: 
Outsourcing

administrative duties so that employees can refine their legal skills and expertise instead of spending hours responding to emails or trying to understand financial spreadsheets.

Provide employees at all levels of seniority with opportunities to develop new skills through on-site or external training programs and courses.

Consider submitting employees for Legal Awards, such as

The American Lawyer Industry Awards

.

Not only can these measures incentivize employees, but they also enhance your firm's credibility and prestige.

Maintain strong relationships with retired partners.

They can still be a valuable resource for your firm, whether they assist in referrals or share wisdom.
Your Best Seller. 
Your biggest seller plays one of the most pivotal roles in your firm, whether this is achieved through taking on high-profile cases or the simple fact they're great at 'pitching' themselves or your firm to potential clients. 
However, you can work to remedy this by: 
Identifying the factors that make them your best seller and encouraging other employees to emulate their work. For example, if they're great conversationalists, you should work on your team's communication skills.

Avoiding giving your most profitable or high-profile cases to a single lawyer or

only

senior staff so that caseloads are more balanced and your profits are spread evenly across the team.

Consider a sale-based approach to training and development. 
Strong leaders and confidence. 
The loss of a team leader or manager can skew a company's productivity and focus since they often leave a significant gap in the team. After all, an effective leader is not just a good lawyer; they are "someone who can understand people's motivations and enlist their participation in a way that merges their individual needs and interests with the group's purpose." 
However, you can remedy this by: 
Growing your firm based on the strengths of the overall team, not just within leadership. Give employees as much agency in their day-to-day duties as possible so they are self-motivated and focused. 

When a senior partner/lawyer announces their intention to retire, have them act as a mentor and train their successor. 

Offer courses/training opportunities in leadership and management.
Succession Planning: Final Thoughts
In short, there are many steps you can take to pull together an effective succession or retirement plan for your firm. You need to address what you risk losing – and figure out how you will fill these gaps. 
At FinOp Group, we understand that running a law firm, much like running a business, is complicated. As a result, it's easy to feel as though there isn't enough time in the day to deal with your current workload, let alone future problems such as succession planning. 
Our services are designed to help alleviate some of the pressure you are facing, by completing time-consuming duties, such as tax planning and bookkeeping on your behalf. This way, you've got more time on your hands to plan for the future. Schedule your free consultation today!