How To Recruit And Source High-Quality Employees for Your Firm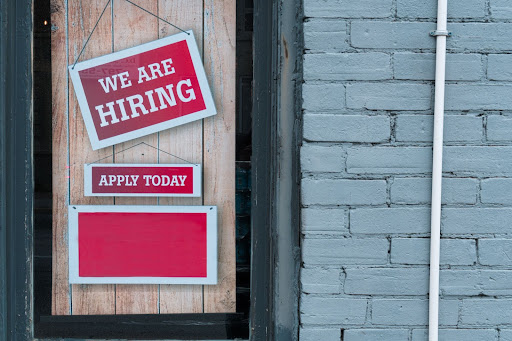 Photo by Eric Prouzet on Unsplash
To say that the COVID-19 pandemic changed the workplace forever is an understatement. After all, it turned hybrid working, or working from home, from something of a fantasy into a reality, and now it's predicted that 36.2 million American employees will work remotely by 2025. 
Furthermore, it also encouraged people to think more seriously about their work-life balance and whether or not they feel valued in the workplace. This, in turn, brought forth The Great Resignation. While the pandemic accelerated this movement, workplace dissatisfaction rates had been rising steadily for years, meaning it was only a matter of time before the tides turned.
Now, recruiters across all industries are in a difficult position when recruiting high-quality employees. Simply put, the person on the other side of the interview table holds the most power.
As such, if you are struggling to fill empty seats within your firm, it may be time to change your recruitment strategy – and here are some tips you can use to do exactly that!
Know where to look.
The first step toward sourcing high-quality employees for your firm is knowing where to look. Of course, you may achieve some success by tapping into your network and referral bases, though this alone is not always the most effective strategy. 
Furthermore, while you should aim to post job openings on various sites, you must choose the websites carefully. This will help you to tap into a more prestigious talent pool, as opposed to receiving hundreds of applications that aren't up to scratch. 
According to recruitment experts Zip Jobs, the best sites to advertise legal positions on are: 
Find Law

Law Crossing

LawJobs.com

LinkedIn

Indeed
Write an appealing job description.
The job description you upload also influences the caliber of applicants you'll receive. A good job description includes the following: 
Role Title & Job Description.

This section should clearly outline a typical 'day in the office' for prospective employees, including their various duties and responsibilities. 
Required Skills & Qualifications.

List the essential skills, qualifications, and experience you require from the applicant. Again, this can be useful in ensuring that only those qualified for the role apply, making it easier to sift through applicants. 
Benefits.

Various studies have found that the key to attracting (and retaining) top-talent lies in additional workplace benefits. This could include training, career advancement opportunities, and more.
You should also include information about your company as a whole, paying particular attention to company culture and values. 
Ask the right questions during an interview.
Asking the right questions during the interview process helps you identify whether a candidate is the right fit for your firm. For example, while you should ask plenty of questions about their previous experiences and suitability for the role, you should also figure out their long-term career goals and aspirations.
This will help you determine whether they see a future at your firm or if they are applying for any job they see. Asking questions regarding their goals can also help you to 'sell' your firm to potential hires, as you can discuss the steps you'll take to help them achieve. 
You may also want to see how well-prepared interviewees are by asking them what they like about your firm or what encouraged them to apply for the job in the first place. 
Consider hiring a recruiter.
Hiring new talent can be incredibly time-consuming. After all, the average job listing in the US receives approximately 118 applications. When you have other business concerns to deal with, the time required to sift through applications, arrange interviews, and draft job offers can put a serious drain on your resources and energy.
As such, you may benefit from working alongside a recruiter. Again, this can be instrumental when hiring top-quality candidates, as they are already embedded within the job seeker community and can suggest only the best of the best people for the role. As such, this makes your hiring decisions much easier. 
Final Thoughts.
There are many different factors that contribute to the overall success of your law firm, and that includes recruitment. After all, when you have a skilled team at your disposal, you can ensure your firm grows from strength to strength.
However, when you work with FinOp Group, you don't need to worry about hiring a full-time accountant or CFO, as we can take care of all of your financial responsibilities on your behalf. 
Get in touch today to find out more!