Five Top Strategies For Scaling Your Law Firm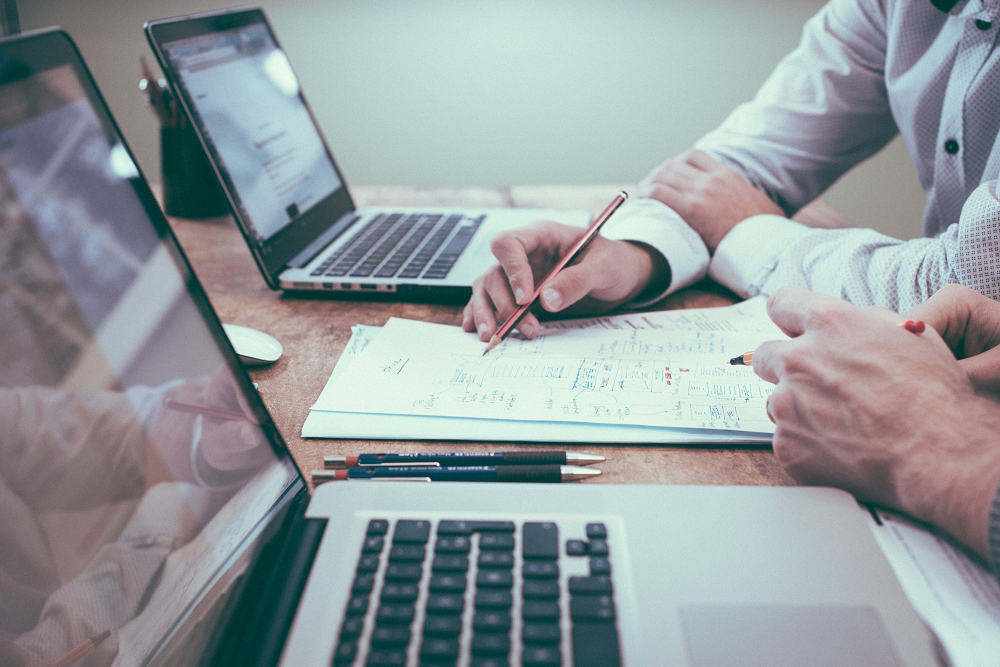 We are currently experiencing a skyrocketing demand for lawyers across all specialties in the US, which means that 2022 is the perfect time to set your mind on expansion and growth. 
With that in mind, here are five strategies that you can use to scale your law firm.
1. Choose a niche.
When searching for a law firm, clients seek out attorneys who have proven experience and compatible skill sets needed to resolve their issues. For example, in a defamation case, they're unlikely to consult with a lawyer who has worked extensively in family law. These consumer habits make clear the importance of ensuring that your law firm has a clear niche or spot within the market. 
While it may seem as though you can widen your client pool – and ultimately, profits – by delivering more than one type of legal solution, it may actually appear as though you are diluting your services and skills. In many cases, it's better to work on developing a successful legal niche for your firm. Ideally, you should look into markets where there is a clear (and perhaps) increasing demand for services. For example, friction-free divorce services are one of the latest trends dominating the legal market due to the fact that no-fault divorces are now recognized in all states. 
2. Take your finances seriously. 
Scaling your law firm also relies on your financial stability, especially if you're looking to re-invest some of your funds back into the business. This means that it's time to take your accounting and financial management seriously and focus on both short and long-term goals. 
Thankfully, this doesn't necessarily mean you need to go through the expensive and time-consuming process of hiring an accountant, as outsourcing can take your law firm to the next level. For example, at FinOp Group, we pride ourselves on providing our valued clients with a range of law firm accounting services designed to make their daily lives a little easier while improving their firm's financial health. 
Our varied services include:
3. Be flexible.
The 2020 pandemic brought with it many lessons for the legal industry, with the biggest lesson being that adaptability is key. Flexibility is vital to any business expansion, particularly with law firms, as it allows you to weather whatever challenges may be sent your way. As a result, you should remember to keep your business plan flexible with the ability to pivot when needed. 
There are various ways you can take a more flexible approach to running your business. For example, taking a flexible approach to client payments could help you to improve your law firm's billing practices and cash flow. For example, many clients may wish to pursue alternative fee arrangements (AFAs) when paying for your services, as opposed to the tried-and-tested Billable hours system you may currently have in place. Alternatively, they may want to require multiple payment methods, such as online banking, because it's much more convenient. 
4. Take care of your employees.
Scaling your business will, undoubtedly, require you to attract and retain top talent. After all, if you're expanding your services or client base, you have to ensure that you have enough team members on hand to cope with this growing workload. Failure to do so will only result in increased stress and burnout amongst your team and dissatisfaction from your clients. 
As such, you should ensure that you take good care of your employees moving forward, especially if you don't want your law firm to fall victim to the "Great Resignation." In an industry that's already renowned for high-turnover rates, there are various strategies you can apply to combat this, such as robust attorney compensation plans. 
5. Know how to market your brand.
Finally, knowing how to market your brand or law firm online is essential for scaling your business. After all, it will be hard to attract new clients if your business lacks an online presence. For example, 96% of people seeking legal advice now start online instead of asking for referrals or reading legal directories. 
Therefore, if you're looking to scale your law firm, the answer may actually lie on your website or social media. The website is something of a no-brainer, as it provides potential clients with an insight into your firm, and services and provides them with a way to contact you directly. You should work with a skilled web designer to curate a website that is effective, persuasive, and, most importantly accessible.
The world of social media can be a little harder to navigate – but it comes with many benefits. Ideally, you should create a content schedule for your social media posts, sharing a range of relevant content with your followers. This way, you'll be able to maintain a consistent online presence.
At FinOp Group, our team of experienced CPAs provides full-service law firm accounting solutions, including tax planning, payroll, budgeting, and billing. Schedule your free consultation today!