Top Signs Your Law Firm Needs A Fractional CFO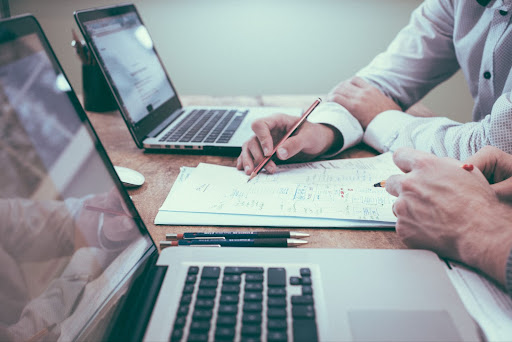 Photo by Scott Graham on Unsplash
Effective financial management is crucial to long-term success within the legal industry. As such, hiring or outsourcing a Fractional CFO (Chief Financial Officer) can help put your firm in good standing, enabling you to make smart decisions that optimize your operations and financial practices.
In this article, we will discuss the role of a Fractional CFO and highlight signs that indicate the need to hire one.
What does a Fractional CFO do? 
In the legal landscape, a Fractional CFO steps in to manage and oversee a firm's financial operations. They can, therefore, assist with a range of tasks, including: 
Financial reporting.
Filing accurate, detailed financial reports is crucial when it comes to compliance and can make other tasks, such as tax planning, much more straightforward.  Without a Fractional CFO in place, your team is left  to deal with the reporting independently and may be more prone to making errors, such as data entry mistakes or failing to conform to the Generally Accepted Accounting Principles. 
On the other hand, a Fractional CFO can complete accurate, timely reports for your records and provide useful guidance on changes you can implement to better your financial situation. For example, their reports or internal audits may pick up on potential compliance issues. 
Improving cash flow. 
Fractional CFOs are also instrumental in improving your law firm's cash flow. This is particularly important when you consider that, according to The Legal Cash Flow Report (2023), "law firms have averaged between 110 to 140 days worth of earnings sitting in lock-up due to both unbilled time, and outstanding accounts receivable (unpaid/aged debt)."
Furthermore, as "the average Am Law 100 law firm has seen their collected realization decline by 1.5 percentage points since Q1 2022," it's clear that changes need to be implemented for law firms to protect their bottom line. 
Budgeting. 
Frational CFOs can help pull together law firm budgets that help to improve your financial performance. These budgets are drawn based on your long-term goals, historical financial data, and expenses or revenue. By putting an experienced professional in charge of your budgeting, you can identify valuable cost-cutting measures, reduce compliance risks, and take your firm from strength to strength. 
Cost cutting and reduction. 
Whether you are trying to trim your overhead costs in a recession or focusing on growth, Fractional CFOs can help to reduce your costs in more ways than one. For example, their guidance and input can identify (and eliminate) financial mistakes or mishaps, allowing you to grow your funds instead of draining them. 
What are the signs your law firm needs a Fractional CFO? 
There are many different indicators that suggest your law firm is in need of a Fractional CFO. 
You are focusing on growth. 
With the end of the year swiftly approaching, it's time to start setting new goals for 2024. As such, if your main aim moving forward is to facilitate the speedy growth of your business, then you must consider hiring a Fractional CFO. 
After all, delegating tasks to skilled accounting professionals over your legal team or support staff frees up time in your employee's day to focus on the work that you actually hired them for. This will increase your workplace productivity rates considerably.  Furthermore, through financial forecasting, budgeting, and proper bookkeeping, it is easy to identify ways to better your finances and grow your business.
You need to save money. 
If your law firm is struggling financially, you may not be thinking about hiring any new staff. However, the truth is that a Fractional CFO can help to remedy many of the issues you are facing while also putting systems in place to prevent further problems. As such, this is a worthwhile investment into your long-term sustainability and growth. 
You aren't sure how to handle your finances. 
Years of law school will have enabled you to develop a wide range of skills in the courtroom, client negotiations, and more. However, financial management probably wasn't part of the curriculum, which could mean that you're unsure where even to begin regarding your finances. In this case, it's clear that you need to consult with an expert. 
Top Tip: Outsource Your Financials to a Fractional CFO.
As mentioned above, hiring a new staff member does not always seem to be the most logical decision when attempting to better your finances. In fact, when you factor in the average salary of a full-time accountant, plus benefits, 401K, taxes, etc, it may not be something you can afford right now. 
However, that does not mean that working with a Fractional CFO is out of the question, as you can easily outsource this role instead. After all, this helps you to meet the above milestones and grow your firm without needing to cover the cost of full-time staff.
If you'd like to learn more, please do not hesitate to get in touch today.