Six Alternative Options to using FinOp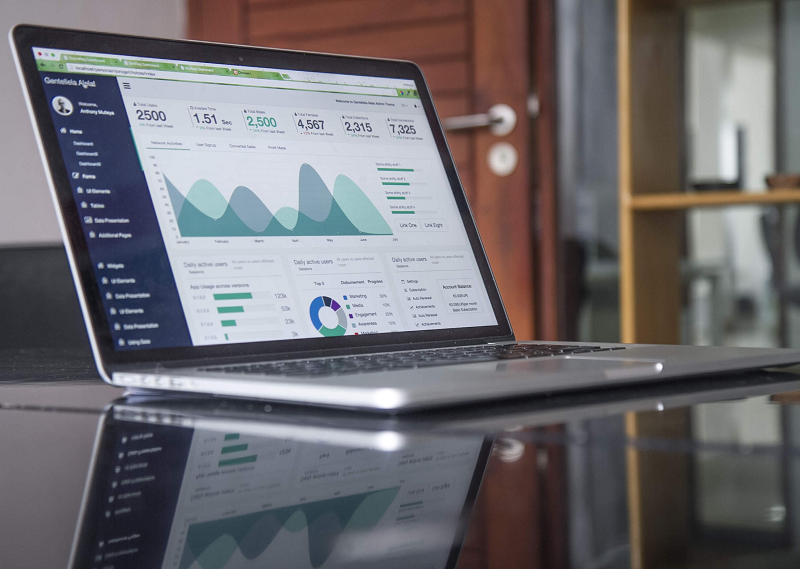 As a Law Firm owner, you're often encouraged to think outside of the box. As a result, you are naturally wired to consider all of your options before making a business-related decision, whether you're bringing in new hires or dealing with your finances. However, this is often easier said than done – when you have hundreds of other tasks to complete. So, we thought we'd make it a little easier for you.
With that in mind, here are six alternatives to using FinOp Group for all of your financial needs – from financial planning to bookkeeping – and how much they will cost you in regards to success, time, money, and happiness. 
Alternative #1: Do It Yourself. 
Many business owners choose to take a DIY-approach to all aspects of their business – believing that they're able to tackle anything that their company may throw their way. However, when dealing with complicated finances, this might not always be the best course of action. 
Success: When carrying out financial duties alone, you are at a much greater risk of making a mistake that a financial expert would catch in seconds. This is because your expertise lies firmly in the legal field; not within accounting. As a result, you'll only be able to carry out the bare minimum of business financial management – which could significantly limit your firm's success moving forward.
Cost: The benefit of 'DIY '-ing your finances is that it won't cost you a single penny – until you consider the dollars you are losing looking over receipts as opposed to getting into the courtroom or liaising with clients. 
Time: Taking a DIY approach to your law firm's accounting will cost you a great deal of time that could be better spent elsewhere. In short, it means that you'll be dedicating a great deal of your energy (and hours) to administrative and accounting tasks, where your skills could be put to much greater use.
Happiness: While nobody can expect to be happy at work 100% of the time – you didn't start a law firm so that you could get into accounting. You started it because you want to spend time with clients and make a real difference in their lives. Therefore, the more time you spend dealing with your accounting, the less happy you'll be at work. 
Alternative #2: Have Your Spouse Do It. 
Having your spouse deal with your problems or the tasks you really don't want to do (such as mowing the lawn) has been a go-to solution for every married couple. However, what are the risks (and benefits) of handing your company's accounting duties to your spouse?
Success: Unless your spouse is a trained accountant or has worked in a similar position before, the success rates of having them take on your finances are not much different than you handling them yourself. In short, you are limiting your growth significantly by handing over important tasks to people who simply are not qualified to handle them. 
Cost: Asking your spouse to deal with your company's finances and accounting duties is free – but it may lead to squabbles and arguments (or even a large invoice, if they feel like sending one over 😉 ). 
Time: Handing over these duties to your spouse does mean that you'll have more time on your hands. However, you'll have to look over their work to ensure that it's been done correctly – which once again wastes a great deal of your time. 
Happiness: While the thought of never having to look over another spreadsheet may fill you with joy, you'll also have to remember the fact that you are merely treading water, as the person you've trusted with these matters doesn't have the expertise required to help your firm grow. In short, the future of your law firm still hangs in the balance. 
Alternative #3: Hire A Full-time Accountant.
Sometimes, the easiest solution is the most obvious one, right? So why not welcome a full-time accountant to your team who can do the hard work for you, with much less risk. 
Success: Hiring a full-time accountant means hiring somebody with experience and qualifications, which means that they can help you better manage your firm from a financial perspective. They'll also be able to help you grow a sustainably profitable law firm, improve your cash flow, and simply give you greater peace of mind. 
Cost: Hiring a full-time accountant is going to cost you significantly. On average, accountants working at Law Firm expect salaries of around $50K, in addition to taxes and benefits that make it worth their while. For firms just starting out, you might not have the money set aside to pay this kind of salary – which means the quality of candidates you attract will drop significantly.
Time: Hiring a full-time accountant means that you will no longer have to spend hours agonizing over your accounting, but it doesn't mean that you can shift all financial responsibility onto their shoulders. After all, the financial and operational management of your firm is still up to you. 
Happiness: As mentioned previously, you may feel better about having a seasoned accountant in charge of your finances; although you'll still have a lot of work to do on your end to keep your firm in a good position and moving forward. Therefore, you'll be unable to relax entirely. 
Alternative #4: Outsource An Accountant. 
If you don't have the funds set aside to hire a full-time accountant, you might want to consider the possibility of hiring a freelancer to do this work for you.
Success: Firms that employ freelance/outsourced accountants to carry out their financial duties often achieve success. This is due to the fact that you are putting the work in the hands of someone who has at least a basic understanding of the way a business should function and operate efficiently. 
Cost: The cost of outsourcing varies widely, depending on how involved you'd like them to be in your daily operations. For example, you might reach out for help on the occasional project or send them to work each week. On average, however, outsourcing an accountant will cost you somewhere within the region of $1,000 – $5,000 per month. You do not have to pay taxes or benefits to this worker however.
Time: Once again, while you have handed over some of the more difficult tasks to the outsourced accountant, you still remain in charge of your firm's financial and operational management – which is a lot of responsibility. Additionally, finding the right freelancers and negotiating rates and salaries can be incredibly time-consuming. 
Happiness: Again, you'll notice that you feel a lot less stressed when you aren't solely in charge of your firm's accounting and finances – however, you still must oversee and direct the firm from a financial and operational perspective, so stress still remains as you're not always certain of your business decisions.
Alternative #5: Hire A Full-Time CFO. 
Hiring a CFO (Chief Financial Officer) is slightly different from hiring an accountant since they handle all aspects of your firm's finances on your behalf. They are also much more experienced in their line of work. 
Success: There are many benefits to hiring a CFO – due to the simple fact that they will have extensive industry experience that enables them to make a real difference in your company, helping you to get all of your finances in order. They will also be able to implement change that will help you grow a financially sustainable firm. 
Cost: Hiring specialist staff means that you need to be prepared to pay specialist wages. On average, CFOs expect a salary of around $200K – $275k, plus taxes and benefits. These fees can rise considerably if you are looking for a CFO with legal industry experience. This is a substantial cost to a law firm, which is often hard for a firm owner to stomach.
Time: Making this move will free up a lot of your time, so you can begin to form a better relationship with your clients and focus on doing what you love. However, you may begin to question whether or not the costs outweigh these benefits. 
Happiness: Your general health and happiness are likely to improve now that you know you have a specialist with expertise in areas you lack to help you grow and run your law firm. All that anxiousness you once felt is quickly going by the wayside. Although having more happiness is a goal, you worry that the annual expenses associated with a CFO just aren't worth it. 
OR…
At a substantially less price and hassle, you can work with the law firm accounting specialists at FinOp Group, that can assist you with it all, helping you to increase your profits, realize greater health and happiness, and gain more time for yourself and your family, by elevating your firm from a practice to a Business. Get in touch today to find out more!