Should You Be Raising Your Firm's
Legal Fees?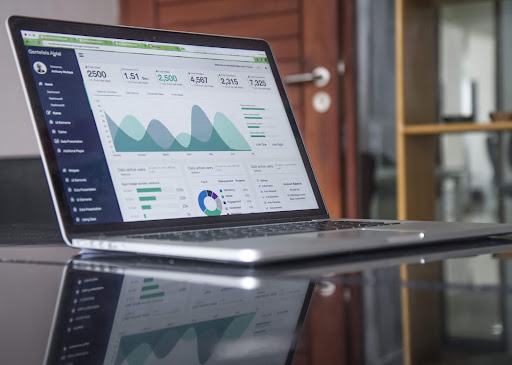 As a law firm owner, your financial position can be impacted by a range of external factors. For example, waning client demands can cause profits to plummet, or you may have to pour funds into recruitment and retainment plants to attract top legal talent. Either way, firm owners must keep a close eye on their finances, especially in the current economic climate. 
With inflation skyrocketing and the prices of just about everything rising, many legal professionals wonder whether they should raise their fees accordingly. After all, not only is it crucial that you are appropriately rewarded for your time, but you must also remain competitive and financially viable to stay afloat. 
As a result, the answer to the age-old question, Should I Raise my Legal Fees? Is, yes! 
Why should you raise your legal fees? 
There are many reasons why you should consider raising your legal fees. This could include: 
Rising expenses.

An increase

or

decrease in clients.

You have under-valued yourself in the past.
Rising expenses 
If you're dealing with rising external expenses right now, you aren't alone. A recent article from the Global Legal Post found that "direct expenses (for law firms) rose 10.0% and overheads rose 12.8% in the third quarter" of 2022. As a result, it's no surprise that rising expenses are one of the most significant driving factors behind rising legal fees across the board. In the current economic climate, it's only reasonable to adjust your fees accordingly to improve your profit margin. 
An increase or decrease in clients 
Client intake and retention could also impact your pricing strategies. Thompson Reuters reported that "demand for legal services was down 0.7% in the third quarter of 2022, compared to the same period in 2021." This, of course, impacted profitability for firms across the country.
If you've been affected by the dwindling demand, a gradual increase in prices means you can continue to run your business while also promoting better financial stability.
Despite many firms reporting a drop in clients, some are experiencing increased service demand. There are many reasons for this. For example, a strong record of success adds an element of prestige to your firm, making acquisition all too simple. The more people are willing to approach your firm for a consultation or legal support, the more you will be able to charge (within reason). This means your prices better reflect your level of experience and skill.
You have under-valued yourself in the past 
Determining how much you should charge for your services can be difficult for legal professionals at all levels of seniority. For example, you may find it hard to determine whether you should charge an hourly rate or offer a fixed price for your assistance. You must ensure your pricing remains competitive to attract customers instead of pushing them away. 
As a result, it's no surprise that many lawyers, and by extension, law firm owners, undersell (and therefore undercharge) for their services. Understanding the intrinsic value of your services should enable you to feel more confident in increasing your prices. 
Why are law firm owners worried about increasing their prices?
There are many reasons why law firm owners are worried about increasing their prices. These worries often boil down to the fact that they do not want to alienate or frustrate clients. However, as argued by Attorney At Work, "the good clients who recognize the value of your services won't abandon you." They'll understand that the prices of services, such as legal aid, fluctuate and will be prepared to spend the extra cash when necessary – especially if they have a pre-existing relationship with your firm. 
However, it is crucial that you handle these conversations with your clients carefully. Despite common misconception, "clients welcome, and even urge, their law firms to initiate conversations about price and value." Don't simply send them an invoice without first discussing your price models and why your prices are changing. This way, they'll better understand your reasoning and how their money is being used. 
Furthermore, upping your prices is unlikely to turn away new customers, whereas underpricing yourself could. After all, if your prices are considerably lower than those of other firms, it could suggest that you are less skilled or experienced, even though this is not the case. 
Final Thoughts
If you are considering increasing your prices in the coming weeks and months, you may need help getting your finances in order. That's where we come in.
At FinOp Group, we provide law firms with the support they need to become financially savvy – whether that be through tax planning or bookkeeping. Get in touch today to find out more.