How to Pick the Best Case Management Software for Your Law Firm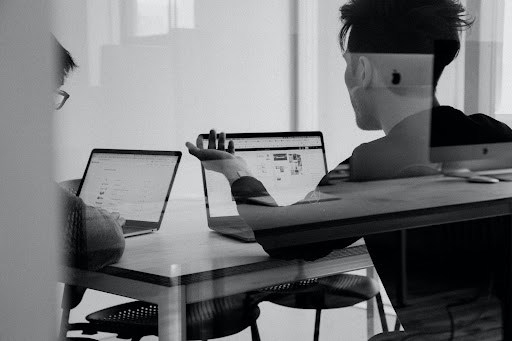 Photo by

 

charlesdeluvio

 on

 

Unsplash
There's no denying that technology shapes just about every facet of our life, especially when working within the legal industry. In fact, it's estimated that "by 2025, legal departments will increase their spend on technology threefold" to stay up-to-date with new trends and client demands. 
As such, law firms are constantly looking for new tools to revolutionize their workplace – such as free case management software solutions. 
After all, this kind of software can support your legal team in more ways than one. For example, it can help prevent burnout among your staff by automating tedious or time-consuming tasks, such as document creation and client communication. It can also help make your firm more sustainable by going paperless. 
Simply put, practice management software is pivotal for attorneys in the 21st century. This is because they provide them with an easy-to-use platform where they can quickly and effectively manage their caseloads and daily tasks while also growing their business. 
However, as new case management software is introduced to the market every day, it can be hard to know which one is right for your firm. 
In this article, we'll take a deeper look into case management software and its benefits while also helping you to understand what you must look for in a provider. 
What is case management software?
Case management software provides firms with a single source of truth where they can safely store, access and manage key client data. This includes: 
Case notes

Contact information

Appointments

Client communications 

Billing details 
This software can also be used to track employee progress, ensuring tasks are completed on time. 
5 Features to Look for When Investing in Case Management Software
Every law firm operates in a different way, which means that when integrating case management software into their business operations, they have different needs and expectations. For example, your requirements could vary depending on the size of your team, your caseload, or your specialties. 
Despite this, some common must-haves apply across the board. As such, there are five key features you should look out for when investing in case management software: 
Advanced integrations 

Cloud-based software

Security 

Reliable customer support 

Time-saving features
1.
Advanced integrations
You'll likely use a wide range of technologies and software on any given day within the workplace – whether that be email software or accounting software. As a result, you must ensure that your choice of case management software has advanced integration capabilities so that you can use it alongside other tools you have come to rely on. 
For example, you must ensure data integrates seamlessly from one tool to the next. Otherwise, you'll be hit with frustrating delays as you try to work across different systems that simply aren't compatible with each other. As many legal processes are time-sensitive, these are wasted hours your team simply cannot afford. 
Furthermore, poor integration can also lead to data silos, which can lead to inefficiencies in time and resources or even data inaccuracies. 
2. Cloud-based software
The International Legal Technology Association (ILTA) reports that 78% of law firms currently store client data in the cloud, though the figures will likely rise year on year. This is likely because there are many benefits associated with using cloud-based platforms and software, especially in a world where remote working is considered the norm.
After all, cloud-based case management software allows attorneys, paralegals, and other members of your team to work productively from anywhere, anytime, and using any device. This may be particularly useful for legal professionals who do not spend every day by their computer but want to stay up-to-date while also jumping between client meetings and courtrooms. 
3. Security 
Protecting the security privacy of your client's confidential data should be considered a priority, especially as, since 2020, over 750,000 clients have had their personal information compromised in law firm hacks. 
As a result, you must ensure that your case management service provider also prioritizes security features. For example, you should check that they have a team of dedicated security professionals in-house while also running regular security checks. 
Above all, though, you should guarantee that it is compliant with the latest privacy and data security standards, which may vary from state to state. As these standards can change so frequently, it is important that you, too, keep an eye out for any changes that you are obligated to follow. 
4. Reliable Customer Support
Customer support may not seem as important as other factors, such as technological capabilities, when choosing case management software, but you must have somewhere to turn to when you encounter an unexpected technical hitch. After all, you don't want to lose months' worth of work or essential data when encountering a glitch.
As such, you should also look into the customer support system your provider has in place. For example, many providers offer 24-hour customer support guarantees, which means you can access the help you need when you need it. You may also want to see if your vendor has an uptime guarantee or read any reviews from previous clients. 
5. Time-saving features
As discussed above, using case management software can also be a great time-saver, which is a great way to unburden your team and ensure every hour at work is spent wisely. Over time, this can be an asset you can use to attract and retain top talent.  
As a result, you should keep an eye out for platforms that offer: 
Data-driven insights 

Client billing software

Client management capabilities 

Sufficient document storage 
Furthermore, given that "64% of working adults from the United States used their personal smartphones for business-related purposes", you may also want to find mobile-friendly software. Again, this is particularly useful for the legal professional who is always on the go. 
Final thoughts
As outlined above, there are many benefits associated with using client management software within your law firm, whether you operate from an office or virtually. After all, it provides you with a single place where all business operations can be managed and monitored, whether that be client onboarding or billing.
Beyond this, leading case management tools blend seamlessly with the rest of the technology used within your business, which can eliminate data silos and help automate your workflow.
In short, companies that do not invest in this software now are selling themselves short – which means it may be one of the most beneficial investments you'll make all year. 
Some of the most popular case management software within the legal world include: 
While good case management software can support your team by saving them a great deal of time and stress, so too can hiring a fractional CFO. After all, this means that complex tasks relating to your finances, such as bookkeeping and payroll management, are taken off your hands – freeing up time in your day to dedicate to other tasks.
If you'd like to find out more about our financial support services, please do not hesitate to get in touch today.